---
PAINE RELIEF!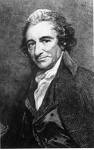 "He had lived long, done some good, and much harm."
-- New York Evening Post, June 10, 1809.
"The eulogists of Paine in attempting to establish his claims on the bounty of Congress, forget to remember that the same person who was paid like Callendar for his writing (only more liberally) had been disgraced by Congress in '77, and dismissed from the office of secretary to the committe [sic] for foreign affairs, for drunkenness and falsehood. They draw a veil over his transactions while in Paris, and particularly over his hostile measures against this country in the war which he strove to imbitter between the two nations. This alone, independent of the renumerations of Congress, did away, they well know, all the claims upon the gratitude of Americans for his Common Sense, and his Crisis -- But his Age of Reason and his Infamous letter to Washington, setting aside his machinations against this country, will ultimately in the mind of every man, except possibly Mr. Jefferson, put him upon a par with the once gallant but traitorous Arnold."
-- New York Evening Post, November 12, 1802 and New York Herald, November 13, 1802.
Thomas Paine set the stage for much of what constitutes Skeptical arguments today. But it is less known that many wrote rebuttals to him in his own day, which are archived here. Responses to The Age of Reason came from many of Paine's contemporaries, including Benjamin Franklin, John Adams, Samuel Adams, Benjamin Rush, John Jay and Elias Boudinot.
---
Adams, President John
(1735-1826)
American President. Read more about President Adams here. Disclaimer: Adams shifted from Congregationalist to Unitarian.
Comments on Paine: "The Christian religion is, above all the religions that ever prevailed or existed in ancient or modern times, the religion of wisdom, virtue, equity and humanity, let the Blackguard [scoundrel, rogue] Paine say what he will." John Adams, The Works of John Adams, Charles Francis Adams, editor. Boston: Charles Little and James Brown, 1841, Vol. III, p. 421, diary entry for July 26, 1796.
John Adams autobiography, part 1, "John Adams," through 1776, sheet 23 of 53, January - April 1776.
In the Course of this Winter appeared a Phenomenon in Philadelphia a Disastrous Meteor, I mean Thomas Paine. He came from England, and got into such company as would converse with him, and ran about picking up what Information he could, concerning our Affairs, and finding the great Question was concerning Independence, he gleaned from those he saw the common place Arguments concerning Independence: such as the Necessity of Independence, at some time or other, the peculiar fitness at this time: the justice of it: the Provocation to it: the necessity of it: our Ability to maintain it &c. &c. Dr. Rush put him upon Writing on the Subject, furnished him with the Arguments which had been urged in Congress an hundred times, and gave him his title of common Sense. In the latter part of Winter, or the early in the Spring he came out, with his Pamphlet. The Arguments in favour of Independence I liked very well: but one third of the Book was filled with Arguments from the old Testiment, to prove the Unlawfulness of Monarchy, and another Third, in planning a form of Government, for the seperate States in One Assembly, and for the United States, in a Congress.

His Arguments from the old Testiment, were ridiculous, but whether they proceeded from honest Ignorance, and or foolish [Superstition] on one hand, or from willfull Sophistry and knavish Hypocricy on the other I know not. The other third part relative to a form of Government I considered as flowing from simple Ignorance, and a mere desire to please the democratic Party in Philadelphia, at whose head were Mr. Matlock, Mr. Cannon and Dr. Young. I regretted however, to see so foolish a plan recommended to the People of the United States, who were all waiting only for the Countenance of Congress, to institute their State Governments. I dreaded the Effect so popular a pamphlet might have, among the People, and determined to do all in my Power, to counter Act the Effect of it. My continued Occupations in Congress, allowed me no time to write any thing of any Length: but I found moments to write a small pamphlet which Mr. Richard Henry Lee, to whom I shewed it, liked it so well that he insisted on my permitting him to publish it: He accordingly got Mr. Dunlap to print it, under the Tittle of Thoughts on Government in a Letter from a Gentleman to his Friend. Common Sense was published without a Name: and I thought it best to suppress my name too: but as common Sense when it first appeared was generally by the public ascribed to me or Mr. Samuel Adams, I soon regretted that my name did not appear. Afterward I had a new Edition of it printed with my name and the name of Mr. Wythe of Virginia to whom the Letter was at first intended to have been addressed. The Gentlemen of New York availed themselves of the Ideas in this Morsell in the formation of the Constitution of that State. And Mr. Lee sent it to the Convention of Virginia when they met to form their Government and it went to North Carolina, New Jersey and other States. Matlock, Cannon, Young and Paine had influence enough however, to get their plan adopted in substance in Georgia and Vermont as well as Pennsilvania. These three States have since found them, such Systems of Anarchy, if that Expression is not a contradiction in terms, that they have altered them and made them more conformable to my plan.

Paine soon after the Appearance of my Pamphlet hurried away to my Lodgings and spent an Evening with me. His Business was to reprehend me for publishing my Pamphlet. Said he was afraid it would do hurt, and that it was repugnant to the plan he had proposed in his Common Sense. I told him it was true it was repugnant and for that reason, I had written it and I had consented to the publication of it: for I was as much afraid of his Work [as] he was of mine. His plan was so democratical, without any restraint or even an Attempt at any Equilibrium or Counterpoise, that it must produce confusion and every Evil Work. I told him further, that his Reasoning from the Old Testament was ridiculous, and I could hardly think him sincere. At this he laughed, and said he had taken his Ideas in that part from Milton: and then expressed a Contempt of the Old Testament and indeed of the Bible at large, which surprized me. He saw that I did not relish this, and soon check'd himself, with these Words "However I have some thoughts of publishing my Thoughts on Religion, but I believe it will be best to postpone it, to the latter part of Life." This Conversation passed in good humour, without any harshness on either Side: but I perceived in him a conceit of himself, and a daring Impudence, which have been developed more and more to this day.

The third part of Common Sense which relates wholly to the Question of Independence, was clearly written and contained a tollerable Summary of the Arguments which I had been repeating again and again in Congress for nine months. But I am bold to say there is not a Fact nor a Reason stated in it, which had not been frequently urged in Congress. The Temper and Wishes of the People, supplied every thing at that time: and the Phrases, suitable for an Emigrant from New Gate, or who one who had chiefly associated with such Company, such as "The Royal Brute of England," "The Blood upon his Soul," and a few others of equal delicacy, had as much Weight with the People as his Arguments. It has been a general Opinion, that this Pamphlet was of great Importance in the Revolution. I doubted it at the time and have doubted it to this day. It probably converted some to the Doctrine of Independence, and gave others an Excuse for declaring in favour of it. But these would all have followed Congress, with Zeal: and on the other hand it excited many Writers against it, particularly plain Truth, who contributed very largely to fortify and inflame the Party against Independence, and finally lost us the Allens, Penns, and many other Persons of Weight in the Community.

Notwithstanding these doubts I felt myself obliged to Paine for the Pains he had taken and for his good Intentions to serve Us which I then had no doubt of. I say saw he had a capacity and a ready Pen, and understanding he was poor and destitute, I thought We might put him into some Employment, where he might be usefull and earn a Living. Congress appointed a Committee of foreign affairs not long after and they wanted a Clerk. I nominated Thomas Paine, supposing him a ready Writer and an industrious Man. Dr. Witherspoon the President of New Jersey Colledge and then a Delegate from that State rose and objected to it, with an Earnestness that surprized me. The Dr. said he would give his reasons; he knew the Man and his Communications: When he first came over, he was on the other Side and had written pieces against the American Cause: that he had afterwards been employed by his Friend Robert Aitkin, and finding the Tide of Popularity run pretty strong rapidly, he had turned about: that he was very intemperate and could not write untill he had quickened his Thoughts with large draughts of Rum and Water: that he was in short a bad Character and not fit to be placed in such a Situation. -- General Roberdeau spoke in his favour: no one confirmed Witherspoons Account, though the truth of it has since been sufficiently established. Congress appointed him: but he was soon obnoxious by his Manners, and dismissed.

There was one Circumstance, in his conversation with me about the pamphlets, which I could not Account for. He was extreamly earnest to convince me, that Common Sense was his first born: declared again and again that he had never written a Line nor a Word that had been printed before Common Sense. I cared nothing for this but said nothing: but Dr. Witherspoons Account of his Writing against Us, brought doubts into my mind of his Veracity, which the subsequent histories of his Writings and publications in England when he was in the Custom house, did not remove.

At this day it would be ridiculous to ask any questions about Tom Paine's Veracity, Integrity or any other Virtue.

Letter from John Adams to Abigail Adams, 4 December 1796.
I shewed the Letters of Mr. J. Q. A. to the President who told me that Things appeared to him exactly as they did to his Minister. To Day he has Sent me a Letter to him from Mr. T. Paine dated at Paris 20 of September 1795 which he said was the most insulting Letter he ever received.

Paine accuses the President of Connivance at his Imprisonment in France, thinks he ought to have interposed in his behalf and reclaim'd him.

"I ought not to have Suspected you of Treachery, but I must continue to think you treacherous, till you give me cause to think otherwise. I am Sure you would have found yourself more at your Ease, if you had acted by me as you ought, for whether your Desertion of me was intended to gratify the English Government, or to let me fall into Destruction in France, that you might exclaim the louder against the French Revolution, or whether you hoped by my Extinction to meet with less opposition in mounting up the American Government, either of these will involve you in Reproach you will not easily shake off." These are his Words.

I am told that Mr. Pride of Virginia who had the Duel with Mr. Carpenter in England went over to France and has return'd to America and brought Packetts and Letters for Mr. Jefferson, Mr. Madison, Mr. Giles and Mr. Bache, as well as for the Sec. of State.

Mr. Paines long threatned Pamphlet against the President it is supposed is Arrived and Mr. Bache is to publish it in the form of a Letter to George Washington. It is even Said that a Patent is to be obtained for the exclusive Priviledge of publishing it.

Letter from John Adams to Abigail Adams, 8 December 1796.
They kept back Paines Letter Several Weeks, presuming no doubt that it would not promote their Election. It appeared for the first, this morning.

I think, of all Paines Productions it is the weakest and at the same time the most malicious. The Man appears to me to be mad -- not drunk. He has the Vanity of the Lunatick who believed himself [illegible] to be Jupiter the Father of Gods and Men.
---
Adams, President John Quincy
(1767-1848)
Sixth American President. See here for discussion about Adams's faith. Read more about President Adams here, here and here.
An Answer to Pain's Rights of Man. London: H.D. Symons, 1793. 34 pp.; 22 cm. A series of letters originally published in the Columbian centinel, June-July 1791, under the pseudonym of "Publicola", and at the time commonly ascribed to John Adams, vice president of the United States, although the last letter states explicitly that he had nothing to do with the authorship or publication. The letters were in reality the work of his son, then a young lawyer in Boston. cf. Works of John Adams, 1850-56, v. 1, p. 454, and v. 8, p. 507./
---
Adams, Samuel
(1722-1803)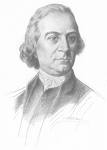 American patriot. Read about Samuel Adams here.
Samuel Adams wrote Paine a stiff rebuke, telling him, "[W]hen I heard you had turned your mind to a defence of infidelity, I felt myself much astonished and more grieved that you had attempted a measure so injurious to the feelings and so repugnant to the true interest of so great a part of the citizens of the United States." William V. Wells, The Life and Public Services of Samuel Adams. Boston: Little, Brown, and Company, 1865, Vol. III, pp. 372-373, to Thomas Paine on November 30, 1802.

See also The Writings of Samuel Adams, edited by Harry Alonzo Cushing. New York: G.P. Putnam's Sons, 1907), Vol. IV, pp. 412-413. See more here.
---
The Adviser, or Vermont Evangelical Magazine
(1809-1815)
Burton, Asa, 1752-1836. Hough, John; 1783-1861. Middlebury, Vt.: William G Hooker, Monthly, 1809-1814.
DEATH OF THOMAS PAINE. By: A. Adviser; or, Vermont Evangelical Magazine, January 1811, Vol. 3 Issue 1, pp. 13-16, 4 pp.
---
"American Minerva"
Review of Age of Reason. Connecticut Courant, August 18, 1794, Column A.
---
Analytical Review
(1788-1799)
Analytical Review, or History of literature, domestic and foreign, on an enlarged plan. London, England: Printed for J. Johnson. "Containing scientific abstracts of important and interesting works, published in English; a general account of such as are of less consequence, with short characters, notices, or reviews of valuable foreign books; criticisms on new pieces of music and works of art; and the literary intelligence of Europe, etc." v. 1-28, May 1788-Dec. 1798; new series, v. 1, Jan-June 1799; 29 v. 22 cm. New series v. 1 has imprint: London, Printed for the editor, and sold by T. Hurst.
Reviews. Analytical Review, v. 19, 1794. Reviews of The Age of Reason, being an Investigationof True and Fabulous Theology, pp. 159-165; An Examination of the Age of Reason, pp. 165-170; The Age of Infidelity: in Answer to Thomas Paine's Age of Reason, pp. 312-314; Sermons on Some of the Principal Doctrines of the Christian Religion, with Practical Inferences and Improvements, pp. 314-315; Reason and revelation: or a Brief Answer to Thomas Paine's late Work, Entitled "The Age of Reason", p. 478.
Reviews. Analytical Review, v. 20, 1794. Reviews of William Paley's A View of the Evidences of Christianity in Three Parts, pp. 28-39; Paine's Age of Reason Measured by the Standard of Truth. Wakefield's Examination of, and a Layman's Answer to, the Age of Reason, both Weighed in the Balance, and Found Wanting, by Michael Nash, pp. 202-203; Christianity the Only True Theology; or, an Answer to Mr. Paine's Age of Reason, pp. 285-287; Age du Défordre pris pour celui de la Raison par Mr. Paine, &c., pp. 287-288; Sermons on Several Subjects by Beilby Porteus, pp. 288-293; Dogmatism Exposed, and Sophistry Detected: or, a Confutation of Paine's 'Age of Reason.' To which is Prefixed, a Brief Account of the Replies Already Published, by Daniel M'Neille, pp. 401-402; Deism Disarmed; or a Short Answer to Paine's 'Age of Reason,' on Principles Self-Evident, But Seldom Produced, pp. 402-403.
---
Anketell, John
(b. 1750?)
Strictures upon Paine's Age of Reason into which are incorporated a few observations upon a Belfast edition of remarks upon Paine's pamphlet, By the Rev. John Anketell. Dublin: printed for the author, by William Porter, 1796. vi, xxiii, [1], 193, [1] pp.
---
Anonymous (1)
---
Anonymous (2)
---
Anonymous (3)
---
The Anti-Jacobin review and magazine
(1798-1810)
London: J. Whittle. Monthly.
ART. X. A concise Selection of the Divine Excellencies of Revelation: with a Word of Advice for the Reformation of the Reformer Thomas Paine. To which are added, a Prescription for every Evil; and a Plan for the Reconciliation of all contending Powers. Anti-Jacobin Review & Magazine, March 1800, Vol. 5, pp. 300-301, 2 pp.
ART. IV. Remarks on the First Part of a Book, written by Thomas Paine, entitled "The Age of Reason." Anti-Jacobin Review & Magazine, April 1800, Vol. 5, pp. 382-391, 10 pp.
---
Auchincloss, John
(d. 1800)
---
Basden, Henry
(Fl. 19th Century)
---
Belknap, Jeremy
(1744-1798)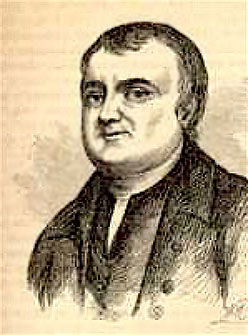 ---
Benjoin, George
(fl. 18th century)
The Integrity and excellence of Scripture: A Vindication of the much-controverted passages, Deut. VII. 2. 5. and--XX. 16. 17. whereby the justness of the commands they enjoin are incontrovertibly proved, and, consequently, the objections of Thomas Paine and Dr. Geddes compleatly refuted. Cambridge: Printed and sold by F. Hodson, sold also by J. Deighton [and 6 others], 1797. [4], iv, 5-81, [3] pp.; 21 cm. (8vo)
---
Bentley, Thomas
(fl. 1775-1819)
Reason and Revelation; or, A Brief answer to Thomas Paine's late work entitled The Age of Reason. London, 1794. 48 pp.

Review of Reason and Revelation: or A Brief Answer to Thomas Paine's late Work, Entitled "The Age of Reason", Analytical Review, v. 19, 1794, p. 478. "From the cheap form in which this pamphlet is printed, it appears intended for general circulation, as a popular reply to Mr. Paine's Age of Reason. And if familiarity and vulgarity of language were all that were necessary, this piece might answer the purpose. But it has both deficiencies and redundancies, which render it very inadequate to the design of counteracting the infection of Mr. Paine's infidelity."
---
Blakemore, Steven
(fl. 21st century)
Associate Professor, Department of English, Florida Atlantic University. Read about Blakemore here.
WORKS
"Revisionist patricide: Thomas Paine's 'Letter to George Washington.'" CLIO, Spring 1995, v. 24, n. 3, p. 269 (21). Copyright 1995 Indiana University, Purdue University of Fort Wayne. Also published in Crisis in Representation: Thomas Paine, Mary Wollstonecraft, Helen Maria, Fairleigh Dickinson Univ Press, 1997.

Abstract: An intertextual examination of Thomas Paine's 'Letter to George Washington' clearly shows the link between his private history and public text. The 'Letter' was written after his incarceration in France, for which he blamed Washington. If his previous texts praised Washington, he attempted to re-write these in his 'Letter.' His revisions, of which he himself was aware, he justified in the name of historical truth. In the end, Paine betrayed not George Washington, but his own self aggrandizement and mythic role in the American Revolution.

Following his imprisonment, Paine spent eight more years in France until his return to America in 1802. In France, angry and resentful for America's "betrayal" of France (via the Jay Treaty) and himself, he approved of the undeclared naval war (1795-96) which resulted in the capture of hundreds of American ships having traffic with England. On 12 September 1798, Paine published an essay in Le Bien informe, the newspaper of his friend Nicolas de Bonneville. In the essay, he offered the French Directory practical advice on how to conquer America: rather than invade on land as the British had fruitlessly done in the American Revolution, proceed up the coast of America, starting with Savannah, with a fleet of gunboats - the "master blow would be to finish at Halifax" and then "move down to New Orleans, take possession of the port of Natchez, call on the friends of liberty [i.e., those Americans supporting the French Revolution and opposing the Federalists] in the backports of the United States, from Kentucky to the Southern limits of English America."(9)
9. Quoted by Hawke, 335. After his return to America, Paine never mentioned the article although the Federalist Press did. In 1807, he published another article promoting gunboats as an effective means of defense for American coasts, harbors, and ports (Writings 2:1067-72) - an ironic proposal given his 1798 proposal to invade American harbors with French gunboats.
---
Boudinot, Elias
(1740-1821)

The Age of Revelation; Or, The age of reason shewn to be an age of infidelity. Philadelphia: Published by Asbury Dickins, opposite Christ-church. Hugh Maxwell, printer, Columbia-house, 1801. 2 p.l., [iii]-xxiii, [25]-232 (i.e. 332) pp., 1 l. 22 cm.
Elias Boudinot to Susan Boudinot. October 18, 1783. From Letters of Delegates to Congress: Volume 19 August 1, 1782 - March 11, 1783.
---
Bousell, John
(fl. 18th century)
The Ram's Horn sounded seven times upon lifeless hills and mountains which shall be brought down; Also remarks upon Thomas Paine's Second part of the Age of Reason. With an appendix, By John Bousell. Norwich: printed for the author, and sold by all booksellers, 1799. [2],x,40 p.
---
Bradford, Ebenezer
(1746-1801)
Mr. Thomas Paine's Trial; being an examination of his Age of reason. To which is added, two addresses, the first to the Deists, and the second to the youths of America: With some brief remarks on Gilbert Wakefield's Examination of said Age of reason: Dedicated to George Washington, president of the United States of America. Printed at Boston: by Isaiah Thomas and Ebenezer T. Andrews, Faust's Statue, no. 45, Newbury-Street, 1795. v, [2], 8-79, [1] pp.; 18 cm. (12mo)
---
Brann, Henry A. (Athenasius)
(1837-1921)
The Age of Unreason; being a reply to Thomas Paine, Robert Ingersoll, Felix Adler, O.B. Frothingham, and other American rationalists. 2nd edition. New York: Martin B. Brown, 1881, ©1880. 115 pp.; 19 cm.
---
British Critic
(1793-1826)
London: Printed for F. and C. Rivington. Succeeding Title: British critic, quarterly theological review, and ecclesiastical record.
ART. 44. A Letter to Thomas Paine, Author of the Age of Reason. British Critic, Dec1795, Vol. 6, pp. 675-676, 2 pp.
ART. 35. Letter from Thomas Paine, to George Washington, President of the United States of America. British Critic, June 1797, Vol. 9, pp. 684-684, ¼ pp.
---
Broaddus, Andrew
(1770-1848)
The Age of Reason and Revelation; or Animadversions on Mr. Thomas Paine's late piece, intitled "The Age of reason, &c." Containing a vindication of the sacred Scriptures, from the reasoning, objections, and aspersions in that piece. Richmond: Printed by John Dixon, for an enquirer after truth, 1795. 72 pp.; 18 cm.
---
Broughton, Thomas
(fl. 19th century)
The Age of Christian Reason: being a refutation of the theological and political principles of Thomas Paine, M. Volney, and the whole class of political naturalists whether atheists or deists / by Thomas Broughton. London: Printed for F.C. and J. Rivington by J. Gillet, 1820. x, 266 pp.; 22cm (8vo).
---
Brown, James, D.D., of Barnwell, Northampton
(fl. 18th century)
---
Cadell, T.
(fl. 18th century)
Deism Disarmed; or a short answer to Paine's Age of reason, on principles self-evident, but seldom produced. London: printed for T. Cadell, Jun. and W. Davies (successors to Mr. Cadell), 1794. [4], iv, 40 pp.
---
Carroll, Charles
(1737-1832)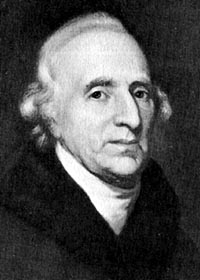 Charles Carroll, a signer of the Declaration, described Paine's work as "blasphemous writings against the Christian religion"; cf. Kate Mason Rowland, The life of Charles Carroll of Carrollton, 1737-1832: with his correspondence and public papers, Volume 2. G. P. Putnam's sons, 1898. Also in Joseph Gurn, Charles Carroll of Carrollton. New York: P. J. Kennedy & Sons, 1932, p. 203.
---
"Churchman"
(fl. 18th century)
Christianity the Only True Theology; or, an answer to Mr. Paine's Age of reason. London: printed, by Vaughan Griffiths, for F. and C. Rivington; and J. Matthews, 1795. [2],73,[1] pp.
---
Cobbett, William
(1763-1835)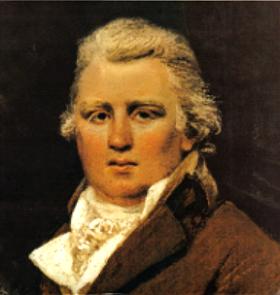 Antidote to Paine's Poison by "P. Porcupine" (aka William Cobbett). Philadelphia: Printed by William Cobbett, 1797. [5], p. 252-327, [1], vii, [2], 10-96, [2], 80, 18 pp.; 22 cm. Contents: (from t.p.) His life / by Francis Oldys; interspersed with remarks and reflections -- An answer to his Rights of man / by H. Makenzie, Esq., of Edinborough -- An answer to his Age of reason / by R. Watson ... -- An answer to his Letter to General Washington / by Peter Porcupine. Note(s): Consists of four pamphlets, also separately issued, here issued in 1 v. "His life", the 1st pamphlet, is the Sept. 1796 issue of Porcupine's Political censor, with the caption title: Life of Thomas Paine, interspersed with remarks and reflections./ Issued in 1796 with title: An antidote for Tom Paine's theological and political poison.
The Beauties of Cobbett in three parts. Part the first: Life of Thomas Paine, author of The Age of Reason, &c. &c. . London: Sold by H. Stamman, 1820. 16, 16, 16 pp.
The Political Censor, or Review of the most interesting political occurrences, relative to the United States of America. Sept. 1796, Philadelphia: Peter Porcupine, 1796. 1 v.; 21 cm.
---
Colvin, John B.
(1778?-1826)
---
Connecticut Courant
(1791-1914)
<!IMG SRC=".jpg" HEIGHT=100>
George Goodwin (1757-1844), publisher. Published in Hartford, Connecticut, Printed by Hudson & Goodwin. Vol. 27, no. 1365 (Mar. 21, 1791)-v. 109, no. 542,085 (Jan. 3, 1874) ; v. 109, no. 2 (Jan. 10, 1874)-v. 149, no. 86 (Oct. 29, 1914).; v. ; 45-51 cm.
WORKS
---
Connecticut Herald
Published in New Haven, Connecticut.
---
"C. T. S."
---
Dennie, Joseph
(1768-1812)
Oliver Oldschool (pseudonym). Thomas Paine. The Port-Folio, v. 2, n. 48. Philadelphia [Pa.]: The Editor and Asbury Dickens. December 4, 1802, p. 382.
"Paine's character in Paris is well known to have been so despicable, even among those that belonged to the same party, that his company was avoided like the presence of a person infected with the plague. He never associated but with the meanest and lowest of the scribbling tribe; indeed he was suffered to associate with no others. Frequently he was found rolling and tossing in the streets, in a state of intoxication that astonished the Parisians unused to such spectacles of human depravation; they called him the English Ourang Outang. One evening Paine was caught in this disgraceful state, and was conveyed to an exhibition of wild beasts, kept near the Palais Royal, where he was displayed during his state of intoxication, in a cage, along with a bear and a monkey, to the no small amusement of the Sans Culottes. This happened in the year 1797, when a Mr. Benjamin Sword, a respectable merchant of Glasgow, was in Paris, who was present at the spectacle."
Thomas Paine's Epistles, to the People of the United States. The Port-Folio, v. 2, Philadelphia [Pa.]: The Editor and Asbury Dickens. December 11, 1982, pp. 386-387. Article reprinted from the Examiner, n. 3. Citing Journals of Congress, v. 5, January 6, 1779.
... "That congress never has received any species of military stores, as a present, from the court of France, or from any other court or persons in Europe. That Mr. Thomas Paine, for his imprudence, ought immediately to be dismissed from his office of secretary to the committee of foreign affairs, and the said committee are directed to dismiss him accordingly, and to take such further steps relative to his misapplication of public papers, as they shall deem necessary."
---
Drew, Samuel
(1765-1833)
Divine Oracles the true antidote against deism, and false Christianity; or, The clear light of revelation constrasted to the darkness of a boasted Age of Reason. Providence : Printed by B. Wheeler for D. Brewer, of Taunton, and sold at their respective book-stores, 1797. 44 pp.
Remarks on the first part of a book entitled, The age of reason: addressed to Thomas Paine, its author. 2nd edition, revised, and considerably enlarged. New-York: S. King, 1831. 119 pp.; 20 cm.
---
Erskine Thomas, 1st Baron Erskine
(1750-1823)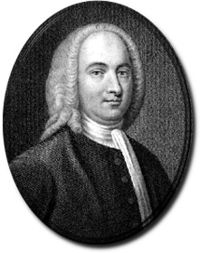 Paine vs Religionor, Christianity triumphant: containing the interesting letters of Sam. Adams, Tho. Paine, and John Gemmil: to which is added, Mr. Erskine's celebrated speech at the trial of the age of reason. Baltimore [Md.]: G. Douglas, 1803. 16 pp.
Christianity vindicated: in the admirable speech of the Hon. Tho. Erskine, in the trial of J. [i.e., T.] Williams, for publishing Paine's "Age of Reason." From the twelfth London edition. Philadelphia: Printed by J. Carey, no. 83, N. Second-Street, for G. Douglas, no. 2, South Third-Street., June 24, 1797. 15, [1] pp.; (8vo) Also here.
---
Estlin, John
(1747-1817)
Disclaimer: Estlin was Unitarian.
Evidences of Revealed Religion and particularly Christianity, stated, with reference to a pamphlet called The age of reason; in a discourse delivered at the Chapel in Lewin's-Mead, Bristol, December 25, 1795. And with omissions, in ... London, January 17, 1796. By John Prior Estlin. Bristol: printed by N. Biggs, and sold by Mrs. Lloyd, Mr. Cottle, and the other booksellers in Bristol; and by Mr. Johnson, London, 1796. 57,[1] pp.
---
"Eugenius"
---
European Magazine & London Review
(1782-1826)
London: Philological Society of London, Monthly.
THOMAS PAINE. By: PAINE, THOMAS. European Magazine & London Review, February 1798, Vol. 33, pp. 136-136, 1/3 p.
A Plea for Religion and the Sacred Writings; addressed to the Disciples of Thomas Paine, and wavering Christians of every Persuasion. European Magazine & London Review, July 1802, Vol. 42, pp. 45-45, 1/5pp.
---
Evangelical Magazine
(1793-1813)
London monthly. Succeeding Title: Evangelical magazine and missionary chronicle.
---
Evangelical Intelligencer
(1807-1809)
Farrand, William P. (William Powell), 1777-1839. Philadelphia : W.P. Farrand and Co., Monthly.
THOMAS PAINE. Evangelical Intelligencer, 1809, Vol. 3 Issue 7, pp. 322-322, 3/8 pp.
---
Evening Post
(1801-1832)
Published in New York, New York.
Citizen. Obituary. The Evening Post, n. 2210, June 10, 1809, p. 3. Column 4, about a third down the page.
"Died, on Thursday morning, the 8th inst., THOMAS PAINE, author of the Crisis, Rights of Man, &c. Mr. Paine had a desire to be interred in the Quaker burying ground, and some days previous to his demise, had an interview with some Quaker gentlemen on the subject, but as he declined a renunciation of his deistical opinions, his anxious wishes were not complied with. He was yesterday intered at New-Rochelle, Westchester county, perhaps on his own farm. I am unacquainted with his age, but he had lived long, done some good, and much harm."
The Evening Post, November 12, 1802. New York Evening Post, n. 309 p. 3. Columns 2 and 3.
The eulogists of Paine in attempting to establish his claims on the bounty of Congress, forget to remember that the same person who was paid --- Callendar for his writing (only more liberally) had been disgraced by Congress in '77, and dismissed from the office of secretary to the committe for foreign affairs, for drunkenness and falsehood. They draw a veil over his transactions while in Paris, and particularly over his hostile measures against this country in the war which he strove to imbitter between the two nations. This alone, independent of the renumerations of Congress, did away, they well know, all the claims upon the gratitude of Americans for his Common Sense, and his Crisis -- But his Age of Reason and his Infamous letter to Washington, setting aside his machinations against this country, will ultimately in the mind of every man, except possibly Mr. Jefferson, put him upon a par with the once gallant but traitorous Arnold."
---
Fairfax, Baron Bryan
(1736-1802)
---
Federal Galaxy
(1797-1803)
Brattleborough, Vt.: B. Smead, for Dickman and Smead, Weekly. "Brattleboro's first newspaper." Cf. Hemenway, A. Vt. historical gazetteer, v. 5./ Motto: "God said, 'let there be light', and there was light."
Benjamin Smead or Thomas Dickman. Home. Federal Galaxy, page [3], vol. II, iss. 85, August 11, 1798.
"Our beloved country, were it not for the outrages it is suffering from foreign plunderers, would exhibit a prospect, in the contemplation of which, we might realize Ovid's description of the golden age. Religion and morality here go hand in hand. the vain and imprudent attempt of Thomas Paine to destroy our attachment to the faith of our fathers, was attended with a momentary effect upon the thoughtless, and the illiterate; but the 'Age of Reason' is already immersed in the waters of Lethe, and that venerable volume, THE BIBLE, is the object of our general belief and reverence. Thousands of worthy pastors constantly inculcate its truths from the sacred desk; and a moral and elegant LAY PREACHER, who is listened to with delight, by a numerous and attentive auditory, delivers weekly lectures of more value than the 'gold of Ophir,' or even the 'dew of hermon.' Our courts of justice are rarely employed in the conviction of even a solitary criminal. For pure morals, conjugal faigh, and all its lovely train of virtues, our country is proverbial. We are making rapid improvements in the mechanical arts, in philosophy, and evein in elegant literature."
---
Federal Republican & Commercial Gazette
Published in Baltimore, Maryland. The Federal Republican & Commercial Gazette (Country edition) began publication April 24, 1809 [v. 2, no. 127] and ceased in 1812[?]. It was published triweekly. It assumed the numbering of the concurrent edition. It was suspended with the June 20, 1812 issue and resumed with the July 27, 1812 issue. It was also published as the Federal Republican and Commercial Gazette. Other editions include the Federal Republican & Commercial Gazette (Baltimore: 1808). The newspaper absorbed the North American and Mercantile Daily Advertiser (Baltimore: triweekly), October 5, 1809.
---
Fennell, James
(1766-1816)
"Edited by Nemo Nobody, esq." Religion. Something, v. 1, n. 7. December 30, 1809. Boston.
"The consequence of such literal translations, must be an injury to the author, and confusion to the unlearned reader; and we cannot but blieve, that confusions of this nature affected the inconsiderate mind of Mr. Thomas Paine, when he rashly entered into a contest for which he was in every respect unprepared. He may have observed passages in the scriptures, which to him were unintelligible, and judged therefrom that they could not be understood. Ignorant himself, so far of the subject on which he wrote, as not to know that the two testaments were necessary to constitute the Bible, he wrote only for the ignorant. How pitiful is the truimph over defenceless minds! the sallies of Mr. Paine may have unsettled the faith of many an honest rustic, but the doctrines of St. Paul make Felix tremble.--He is now gone--and though we elsewhere opposed him to the utmost of our ability while on earth, we hope and confidently believe he is now participating in the mediation of that Saviour, he attempted to calumniate, and pretended to despise."
---
Fisher, Miers
(1748-1819)
A Reply to the false reasoning in the "Age of reason." To which are added, some thoughts on idolatry; on the devil; and the origin of moral evil; on educating young men for the Gospel ministry; and on what is "the word of God." All which refer, more or less, to opinions advanced in Thomas Paine's "Investigation of true and fabulous theology." Philadelphia: Printed by Henry Tuckniss, for the author, and sold by the principal Booksellers, 1796. vi, [1], 8-40, [2] pp.; 16 cm. (12mo)
---
Fox, Frederick
(Fl. 19th century)
---
Franklin, Benjamin
(1706-1790)
Jared Sparks, editor. The Works of Benjamin Franklin: containing several political and historical tracts not included in any former edition, and many letters official. Boston, 1836-1840. 558 pp. Vol. 10 of 9. Extract, pp. 281-282.
Letter to Paine on his deism, by Ben Franklin. Notes by David Barton.
DEAR SIR,
I have read your manuscript with some attention. By the argument it contains against a particular Providence, though you allow a general Providence, you strike at the foundations of all religion. For without the belief of a Providence, that takes cognizance of, guards, and guides, and may favor particular persons, there is no motive to worship a Deity, to fear his displeasure, or to pray for his protection. I will not enter into any discussion of your principles, though you seem to desire it. At present I shall only give you my opinion, that, though your reasonings are subtile and may prevail with some readers, you will not succeed so as to change the general sentiments of mankind on that subject, and the consequence of printing this piece will be, a great deal of odium drawn upon yourself, mischief to you, and no benefit to others. He that spits against the wind, spits in his own face.

But, were you to succeed, do you imagine any good would be done by it? You yourself may find it easy to live a virtuous life, without the assistance afforded by religion; you having a clear perception of the advantages of virtue, and the disadvantages of vice, and possessing a strength of resolution sufficient to enable you to resist common temptations. But think how great a portion of mankind consists of weak and ignorant men and women, and of inexperienced, inconsiderate youth of both sexes, who have need of the motives of religion to restrain them from vice, to support their virtue, and retain them in the practice of it till it becomes habitual, which is the great point for its security. And perhaps you are indebted to her originally, that is, to your religious education, for the habits of virtue upon which you now justly value yourself. You might easily display your excellent talents of reasoning upon a less hazardous subject, and thereby obtain a rank with our most distinguished authors. For among us it is not necessary, as among the Hottentots, that a youth, to be raised into the company of men, should prove his manhood by beating his mother.

I would advise you, therefore, not to attempt unchaining the tiger, but to burn this piece before it is seen by any other person; whereby you will save yourself a great deal of mortification by the enemies it may raise against you, and perhaps a good deal of regret and repentance. If men are so wicked with religion, what would they be if without it. I intend this letter itself as a proof of my friendship, and therefore add no professions to it; but subscribe simply yours,

B. Franklin
---
Fraser, Donald
(1755?-1820)
A Collection of select biography: or, The Bulwark of truth being a sketch of the lives and testimonies of many eminent laymen, in different countries, who have professed their belief in, and attachment to the Christian religion --whether distinguished as statesmen, patriots, philosophers, &c.: --to which are prefixed two letters to Thomas Paine, containing some important queries and remarks relative to the probable tendency of his Age of reason. New-York: Printed for the author [by Robert M. Hurtin?], at the Literary Printing-Office., 1798. vi, [2], 255, [9] pp.; 16 cm. (12mo)
---
Freemason's Magazine
(1796)
London: 1796. Succeeding Title: Scientific magazine, and Freemasons' repository.
An Apology for the Bible, in a Series of Letters, addressed to Thomas Paine, &c. Freemason's Magazine, & Cabinet of Universal Literature, 1796, Vol. 6 Issue 5, pp. 340-340, ½ p.
A Defence of Revelation in Ten Letters to Thomas Paine, being an Answer to his First Part of the Age of Reason. Freemason's Magazine, & Cabinet of Universal Literature, 1796, Vol. 6 Issue 6, pp. 419-419, 1/7 p.
---
Fuller, Andrew
(1754-1815)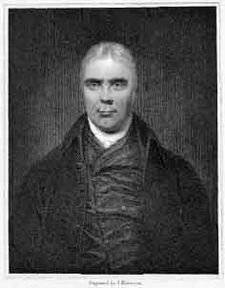 Gospel Its Own Witness, or, The holy nature, and divine harmony of the Christian religion contrasted with the immorality and absurdity of Deism. Philadelphia: Printed by Charles Cist, 1805. 300 pp.
---
Gahan, William
(1730-1804)
Youth instructed in the grounds of the Christian religion. With remarks on the writings of Voltaire, Rousseau, T. Paine, &c. intended as an antidote against the contagious doctrines of atheists, materialists, fatalists, deists, modern Arians, Socinians, &c. Dublin, Printed by T. McDonnel, 1798. 184 pp.
---
Gemmil, John
(1759-1814)
---
Gentleman's Magazine
(1731-1907)
London weekly. "Sylvanus Urban" is a pseudonym. Edward Cave, who earlier used the name, died in 1754.
---
Gentz, Friedrich von
(1764-1832)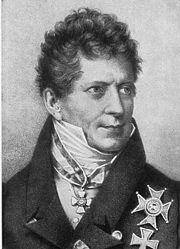 The Origin and Principles of the American Revolution, compared with the origin and principles of the French revolution. Philadelphia, 1800. 73 pp.
"There certainly was in America, a Thomas Paine; and I will not deny but that his celebrated work had influence among certain classes of people, and so far contributed to promote the revolution.* But to judge of the spirit and principles of the American revolution by this work, would be as unjust, as to confound the efficaciously active heads in the English revolution, of 1688, with the authors of some popular lampoon against the house of Stewart; or the opposition of lord Chatham, with that of Mr. Wilkes. When Paine's work appeared, in the year 1776, the American revolution had long since assumed its whole form and consistence, and the principles, which will forever characterize it stood firm. In no public resolve, in no public debate, in no state paper of congress, is the most distant expression to be found, which discovers either a formal, or a tacit approbation of a systematical revolutionary policy. And what a contrast between the wild, extravagant, rhapsodical declamation of a Paine, and the mild, moderate, and considerate tone in the speeches and letters of a Washington.
* "The general opinion, and the unanimous testimony of all the known writers upon American affairs, leave scarce room for a doubt of this fact, though for the honour of the Americans I would most willingly call it in question. His "Common Sense," is a pamphlet just as contemptible, almost throughout just as remote from sound human sense, as all the others by which, in later times,he has made himself a name. To appreciate the character and tendency of this work, which, perhaps, has never been judged as it deserves, and to obtain a full conviction that it was solely calculated to make an imprssion upon the mass of the people, and especially upon certain religious sects very extensively spread in America, the reader has only to remark the spirit of the author's favourite arguments, which are all drawn from the Old Testament, and the absurd reasoning, with which he attacks, not the king of England, but monarchy in general, which he treats as an ungodly invention. If such a work could have produced the American revolution, it would have been best for reasonable men to concern themselves no longer with that event. but it was certainly at all times, by the wiser and better men, considered, endured, and perhaps encouraged, only as an instrument to gain over weaker minds to the common cause. ..." pp. 56-57.
---
Gudel, Joseph
(1952- )
---
Hagen, Friedrich Wilhelm
(Fl. 18th Century)
<!A HREF="http://www.classicapologetics.com/g/.pdf">Vindiciae Prophetarum Ebraicorum et Jesu Christi contra T. Paine ejusque libelli de vera et fictititia religione Germanicum interpretem. Norimbergae, 1798.
---
Hall, Samuel
(Fl. 18th Century)
---
Helton, John
(1731/2-1817)
---
Henry, Patrick
(1736-1799)

American Founding Father. Read about Henry here.
Samuel Greene Arnold. The Life of Patrick Henry of Virginia. Auburn [N.Y.]: Miller, Orton and Mulligan, 1854, [c1845]. 269 pp. Henry's letter to his daughter Betsy on August 20, 1796, p. 250.
"What is there in the wit or wisdom of the present deistical writers or professors that can compare themwith Hume, Shaftsbury, Bolingbroke and others; and yet these have been confuted, and their fame is decaying, insomuch that the puny efforts of Paine are thrown in to prop their tottering fabric, whose foundations cannot stand the test of time."
George Morgan. The True Patrick Henry: With Twenty-four Illustrations. Lippincott, 1907. 492 pages. Original from the New York Public Library.
* In William Meade's "Old Churches, Ministers, and Families of Virginia," vol. ii, p. 12, the Rev. Mr. Dresser says that Patrick Henry had " a very great abhorrence of infidelity, and actually wrote a reply to 'Paine's Age of Reason,' but destroyed it before his death." "This," comments Edward Fontaine, "is certainly true. My father, Colonel Patrick H. Fontaine, was the oldest grandson of Patrick Henry. He was living with his grandfather when he wrote the reply to Paine mentioned by Mr. Dresser." But Patrick Henry, having read Bishop Watson's "Apology for the Bible," and deeming it a sufficient answer to Paine, decided not to publish his own manuscript."--p. 366 n.
Bishop William Meade. Old Churches, Ministers, and Families of Virginia. (Philadelphia: J. B. Lippincott Company, 1857), Vol. II, p. 12.
---
Hexham, Irving, and Karla Poewe
(Fl. 20th Century)
"Tom Paine's Age of Reason and Modern Unbelief" -- here.
---
Hincks, Thomas Dix
(1767-1857)
Letters addressed to the inhabitants of Cork : In defence of revealed religion, occasioned by the circulation of Mr. Paine's Age of reason, in that city. Second edition, with alterations and additions. Cork: printed for the author, at Haly's office; and London sold by Messrs. J. Johnson, and Richard White, 1796. Description: vi,[2],112 pp., 8 vo.
---
Holding, James Patrick
(FL. 21ST Century)
Rebuttal to Paine here. (modern document)
---
Horry, Charles Lucas Pinckney.
(1769-1830.)
---
Humphreys, Whitehead
(Fl. 18th Century)
---
Hunt, Henry, of Cappagh, County Tipperary
(fl. 1795)
---
Jackson, William
(1737?-1795)
Observations in Answer to Mr. Thomas Paine's "Age of reason." Dublin: printed for G. Folingsby, 1795. [4], 93,[1] pp. Jackson, a journalist and spy, wrote his response to Paine between his arrest and his trial for the crime of high treason against Britain. An entry in the Oxford biographies: Due to his age the jury recommended mercy but Jackson committed suicide before his sentence was passed, dramatically collapsing in the dock of the court of king's bench from arsenic poisoning as his counsel addressed the court on 30 April 1795. He is supposed to have taken his own life in order to protect a small pension for his second wife, with whom he had had two daughters. Taylor called him 'a very gallent man, and much favoured by the ladies' (Taylor, 2.325).
---
Jay, John
(1745-1829)

John Jay, an author of the Federalist Papers and the original Chief-Justice of the U. S. Supreme Court, was comforted by the fact that Christianity would prevail despite Paine's attack,"I have long been of the opinion that the evidence of the truth of Christianity requires only to be carefully examined to produce conviction in candid minds." William Jay, The Life of John Jay (New York: J. & J. Harper, 1833) Vol. II, p. 266, to the Rev. Uzal Ogden on February 14, 1796.
On the disgrace of Paine: "Mr. Deane published a paper in the Philadelphia Gazette, containing strictures on the delays of Congress respecting his affairs, and heavy accusations against Mr. Arthur Lee, to whose machinations he attributed the conduct of Congress towards him. This publication caused a ferment throughout America, and very great heats in Congress. The public papers teemed with publications for and against Mr. Deane and Mr. Lee. Among the writers for the latter was a Thomas Paine, an Englishman, who had been a hackney writer in London, and on his arrival in America was employed by Aikin in compiling and correcting papers for his Magazine. In this capacity his attachment to the American cause became suspected. He struck out several passages in papers composed by Dr. Witherspoon, as being too free. He afterward became attached to some leading men who were most zealous for American independence. He published a pamphlet on that subject, called Common Sense, and obtained much credit with the people for it. He was afterward made secretary to the Committee for Foreign Affairs; and when General Washington was retreating before the enemy in Jersey, and the minds of many were filled with apprehensions, he was again so suspected as that Congress became uneasy lest the committee's papers in his custody should fall into the enemy's hands, and took their measures accordingly. The success at Trenton gave things a new aspect, and new courage to Paine."
"On the present occasion his zeal for his employers carried him too far. The official papers had brought him acquainted with the state of American affairs at Versailles; and in his paper of the 2d January he very imprudently inserted the following paragraph:—' If Mr. Deane, or any other gentleman, will procure an order from Congress to inspect an account in my office, or any of Mr. Deane's friends in Congress will take the trouble of coming themselves, I will give him or them my attendance, and show them in a handwriting which Mr. Deane is well acquainted with, that the supplies he so pompously plumes himself upon were promised and engaged, and that as a present, before he even arrived in France,' &c.
"The minister of France, Mr. Gerard, being aware of the consequences which would result from these assertions, and feeling very sensibly how much the honour of France was wounded by a supposition of her having given gratuitous aid to America, contrary to her assurances to Britain, did, on the 5th of January, 1779, present a memorial to Congress referring to this publication, denying the assertions they contained, and representing the propriety of their being disowned by Congress. The day following, the memorial was considered, and various debates, not proper to be specified here, ensued. Paine and the printer were ordered to attend at the bar of the House. The former confessed himself the author, and the latter the publisher of the papers in question. Many motions were made, debated, and rejected before the House adopted the resolutions which finally took place. The subject was interesting to the public, to the House, and particularly to the friends of the parties in difference, as well as Mr. Paine's patrons; and, as is always the case on such occasions, more warmth than prudence took place. The majority, however, were of opinion, that Paine had prostituted his office to party purposes, and therefore ought to be discharged. This did not long remain a secret to him, and to avoid that disgrace he resigned."
See more of Jay's comments.
---
E. Johnson's British Gazette and Sunday Monitor
(1779-1805)
Published in London, England.
News. Issue 1213. Sunday, January 30, 1803. Column A.
---
Jones, John
(1769-1838)
Reason of Man, with strictures on Rights of man and other of Mr. Paine's works. 2d. edition. Canterbury; London: Printed and sold by Simmons, Kirkby and Jones, 1792. iv, 28 pp.; 8vo.
An Oration on the late General Washington including a retrospect of his life, character, and conduct, from the commencement of his career in the glorious cause of American independence, to the period when he resigned his office as President of the United States. 2nd edition, revised and corrected. London: Printed for W. Clark, ([London]: T. Davis) 1825. 20 pp.; 21 cm.
---
Keatinge, George
(d. 1811?)
The Folly of Reason; Being our perfect and unerring guide, to the knowledge of true religion: In answer to The Age of Reason, or An investigation of true and of fabulous theology. By Thomas Paine, author of works entitled, "Common sense, Rights of man," &c. Printed by Tiebout and O'Brien, for G. Keatinge's book-store, Baltimore, 1794. iv, [1], 6-23, [1] pp.; (12mo)
---
Kenneday, J.
(1800-1863)
Thomas Paine. From Wesleyan-Methodist Magazine, v. 3, February 1847, pp. 150-154. "There are but few persons living who remember to have seen this talented but morally reckless man. The writer is one of that limited number. Though Paine died while I was young, still his personal appearance is perfectly remembered; and as his character was at that time a subject largely engaging the public attention, he was among those objects which make a strong impression on the young mind."
---
Kennedy, Patrick
(Fl. 18th Century)
An Answer to Mr. Paine's letter to Gen. Washington: or Mad Tom convicted of the blackest ingratitude... By P. Kennedy, Esq. London: printed for the author: and sold by Messrs. Rivington; and R. White, 1797. [4], 55,[1] pp.
"Having developed the inveterate malice, the subtle cruelty of his character in a series of wild discussions and dangerous theories, all tending to the overthrow of general prosperity and individual happiness in every country, he has now consummated his guilt, and given the most evident proofs of the foulness of his heart, by sacrificing the last little remnant of imputed patriotism, to a faithless and cowardly attack on his early benefactor and friend."
An Answer to Paine's Letter to General Washington: including some pages of gratuitous counsel to Mr. Erskine: [One line of Latin quotation]. Philadelphia: Re-published by William Cobbett, opposite Christ-Church., 1798. [2], 42 pp.; 21 cm. (8vo)
---
Knox, Vicesimus
(1752-1821)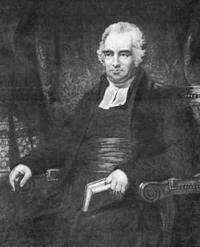 Christian philosophy, or, An attempt to display by internal testimony, the evidence and excellence of revealed religion with an appendix, on Mr. Paines pamphlet, on prayer, etc. 1st American edition, with a translation of all the Greek, Latin, etc. quotations, annexed. Philadelphia: Emmor Kimber, 1804. 336 pp.
---
Lady's Monthly Museum, or Polite Repository of Amusement & Instruction
(1752-1821)
[London]: Verner & Hood. Monthly.
7. The Cause of Truth. Containing, besides a great variety of other matter, a Refutation of Errors in the Political Works of Thomas Paine, and other publications of a similar kind; in a series of Letters of a religious, moral, and political, nature. Lady's Monthly Museum, or Polite Repository of Amusement & Instruction, February 1799, Vol. 2, pp. 150-151, 2 pp.
---
"Layman"
(Fl. 18th Century)
A Defence of the Bible in reply to Thomas Paine's Age of reason: compiled from the answers to that book. [Huddersfield]: Printed and sold by J. Brook, Huddersfield; sold also by Scatcherd and Whitaker, London; Wilson and Co. York; Binns and Greenwood, Leeds, &c. &c., 1795. 84 pp.
---
Levi, David
(1740-1799)
A Defence of the Old Testament in a series of letters, addressed to Thomas Paine, author of a book entitled, "The age of reason, part the second, being an investigation of true and fabulous theology" by David Levi. New York, Naphtali Judah, 1797.
---
Lloyd's Evening Post
(1763-1805)
Published in London, England. Sold by W. Nicoll.
Law Intelligence. Lloyd's Evening Post, Issue 6229. Wednesday, July 26, 1797. Lord Erskine's presentation at the Court of King's Bench.
---
"Looker On"
(Fl. 18th Century)
"A Looker On" in The Adams Centinel, n. 107 (v. 3, n. 3), December 14, 1802, pp. 1-2. Cf. Trenton Federalist.

... "As a man, Paine is not a character to be respected. He is intemperate, immoral, and wanting in honesty, gratitude and fidelity.

"Yet this is the character we are called upon by the democratic prints to venerate and admire, and those who refuse the 'homage of the high respects,' are stigmatised with the epithet of 'tories!' We are told of his writings in the revolution, and reminded of the marks of public attention he then experienced. Taking the same ground, the character of Arnold could be equally vindicated, and if it suited their purpose, we should hear those very men who now advocate the cause of Paine, calling our attention to the services of this chieftain. We should be told of the incredible hardships he underwent in traversing the Northern wildernesses, when at the head of the heardy freemen of New-England, he marched to the siege of Quebec--of his gallant conduct in the attack on that fortress--his bravery on the lakes--the wounds and glory he acquired at Saratoga and at Danbury, and of the high sense which congress manifeited of his military conduct, by a public resolve: But of what avail are these now to the name of Arnold?

"Paine has equally forfeited his claim to that reputation which he once acquired. He betrayed the secrets of the committee of Foreign affairs, of which he was appointed Secretary by Congress, and was dismissed with disgrace. In our late disputes with France he joined the enemies of our country, and fully proved he had no place in his affections. Unfortunately for him, his advocates have brought forward a letter of the late General Washington, which they stupidly thought would plead in his favor; but which must inevitably fix, if nothing else had occurred, the seal of everlasting disgrace on the man. In this letter we behold displayed the characteristics of a disposition seeking distress, to alleviate its wants, and offering the hospitality of his table to a hungry wretch, in a stile of benignity and kindness, that needs only to be seen to be admired!--But what return has Pain made for this special act of kindness? He has loaded its author with reproach, tradiced his character, and sported in the imagined ruin of is reputation, with all the savage joy of a malicious Infidel!"

"A Looker On" in the Connecticut Centinel.
---
Maison, Peter R.
(Fl. 18th Century)
---
Malham, John
(1747-1821)
---
Marsom, John
(Fl. 18th Century)
Falsehood Detected: being animadversions on Mr. Paine's Letter to the Honorable Thomas Erskine, on the trial of Thomas Williams, for publishing "The age of reason;" wherein his attacks upon the bible are examined, and shewn to be founded in misrepresentation and falshood. In a letter to a friend. By John Marsom. London: printed for and sold by the author; Mr. Chapman; Mr. Knott; Mr. D. Taylor; and Mr. Hatchard, 1798. 33,[1]pp.
---
McIlvane, Charles Pettit
(1799-1873)
The Evidences of Christianity; in their external, or historical, division: exhibited in a course of lectures,/ by Charles Pettit McIlvaine. Revised and improved by the author, with the addition of a preface, by Olinthus Gregory. Philadelphia: Smith, English & co., 1861. Text-searchable. 408 pp. PDF version here. HTML online edition here.

(TM): McIlvaine explains that he composed these lectures on the occasion of being invited to give lectures on apologetics in New York. Like Paley and Chalmers, McIlvaine openly acknowledges his debt to Lardner; the sixth lecture gives an excellent thumbnail sketch of some of Lardner's research. Though McIlvaine did not disparage the internal evidences as Chalmers had, his work focuses exclusively on the "external division" of the evidences—the historical evidence for the authenticity and credibility of the New Testament documents, the evidence for the resurrection, the argument from prophecy, the argument from the propagation of Christianity, and the evidence of the fruits of Christianity in the lives of its genuine disciples.
McIlvaine's work is notable not only for the thoughtful arrangement of the divisions of the argument but also for his earnest discussion of the duty of all Christians who have the means to study the evidence for their faith and the spirit in which that study should be undertaken.

---
McMaster, John Bach
(1852-1932)

American historian. Civil engineer. Read about McMaster here.
WORKS
A History of the people of the United States from the Revolution to the Civil War. Volume 1 of 6. New York: D. Appleton and Company, 1884. University of Pittsburgh Digital Research Library. Text-searchable.
We doubt whether any name in our Revolutionary history, not excepting that of Benedict Arnold, is quite so odious as that of Thomas Paine. Arnold was a traitor, Paine was an infidel. Indeed, the terms in which he is commonly described, and the epithets which are commonly heaped upon him, should seem to imply that of all infidels Paine was the blackest, and that since the day when the Age of Reason came forth from the press the number of infidels has increased much more rapidly than it did before that book was written. The truth is, he was one of the most remarkable men of his time. It would be a difficult matter to find anywhere another such compound of baseness and nobleness, of goodness and badness, of greatness and littleness, of so powerful a mind left unbalanced and led astray by the worst of animal passions.
… Of all the human kind he is the filthiest and nastiest, and his disgusting habits grew upon him with his years. In his old age, when the frugal gifts of two States which remembered his good work and placed him beyond immediate want, he became a sight to behold. It was rare that he was sober; it was still rarer that he washed himself, and he suffered his nails to grow till, in the language of one who knew him well, they resembled the claws of birds. What gratitude was he did not know.
---
M'Neille, Daniel
(Fl. 18th Century)
Dogmatism Exposed, and sophistry detected , or, a confutation of Paine's "Age of reason." To which is prefixed, a brief account of the replies already published. By Daniel M'Neille, A.M. London: printed for T. Chapman, 1794. 70,[2]pp.
---
Meek, Thomas
(Fl. 18th Century)
Sophistry Detected; or, a refutation of T. Paine's Age of reason. By the Rev. Tho. Meek. Newcastle: printed by M. Angus, 1795. 49,[1] pp.
---
Middlesex Gazette
(1792-1823)
Published in Middletown, Connecticut.
---
Monthly Review
(1792-1799)
London" Printed for R. Griffiths, by A. Strahan.
WORKS
David Simpson. ART. VII. A Plea for Religion and the Sacred Writings: addressed to the Disciples of Thomas Paine, and wavering Christians of every Persuasion. With an Appendix, containing the Author's Determination to have relinquished his Charge in the... Monthly Review, April 1804, Vol. 43, p393-395, 3 pp.
Art. 16. Letters from Thomas Paine to the Citizens of America, after an Absence of fifteen Years in Europe. Monthly Review, April 1804, Vol. 43, pp. 433-436, 4 pp.
---
More, Hannah
(1745-1833)

English religious writer. Slavery abolitionist. Read about More here and here
A Country carpenter's confession of faith; with a few plain remarks on The age of reason: in a letter from Will Chip, carpenter, in Somersetshire, to Thomas Pain, stay-maker, in Paris. London: Printed for F. and C. Rivington, 1794. 24 pp.
---
Morris, Gouverneur
(1752-1816)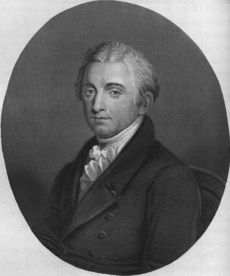 American statesman, delegate of Pennsylvania to the Constitutional Convention of 1787 and author of large sections of the Constitution of the United States. Read about Morris here, here, and here. President John Adams on Morris, June 22, 1779. John Adams diary 29, 12 March - 31 July 1779: "In the Evening I fell into Chat with the Chevalier. He asked me, about Governeur Morris. I said it was his Christian Name -- that he was not Governor. The Chevalier said He had heard of him as an able Man. I said he was a young Man, chosen into Congress since I left it. That I had sat some Years with his Elder Brother in Congress. That Governeur was a Man of Wit, of and made pretty Verses -- but of a Character trs legere."
WORKS
The Life of Gouverneur Morris, with selections from his correspondence and miscellaneous papers: detailing events in the American Revolution.


Volume 1 of 3. Boston, 1832. 533 pp.
"Paine was arraigned in presence of the House, and confessed himself to be the author of the offensive communications. After he retired, various resolutions were offered and discussed, the purport of which was, that the declaration in regard to France was false, and that the secretary of the Foreign Committee ought to be immediately dismissed, not only on this ground, but for violating his oath and misusing his trust, in publishing selections from the secret correspondence in his office. Strange as it may seem, this business gave rise to a heated debate, and no decision was had respecting it at the end of the second day. On the morning of the third, Paine sent in his resignation." p. 199. ... "Paine was left undisturbed, till the arrival of Mr. Monroe, who procured his discharge from confinement. For several months he lived in Mr. Monroe's house, but so intemperate were his habits, and disagreeable his person, that it was necessary to exclude him from the family, and send his meals to his own apartments." p. 418.
Volume 2 of 3. Boston, 1832. 533 pp.
To Thomas Jefferson, Paris, January 21, 1794: "I cut short these observations, to give you a sketch of the state of parties. Previous to which, however, lest I should forget it, I must mention, that Thomas Paine is in prison, where he amuses himself with publishing a pamphlet against Jesus Christ. I do not recollect whether I mentioned to you, that he would have been executed along with the rest of the Birssotines, if the adverse party had not viewed him with contempt. I incline to think that,if he is quiet in prison, he may have the good luck to be forgotten. Whereas, should he be brought much into notice, the long suspended axe might fall on him." p. 393.
To Thomas Jefferson, Sainport, March 6, 1794: ... "in the best of times, he had a larger share of every other sense than of common sense, and lately the intemperate use of ardent spirits has, I am told, considerably impaired the small stock, which he originally possessed." pp. 408-409.
Volume 3 of 3. Boston, 1832. 516 pp.

United States. Continental congress (1779). Observations on the American revolution. Philadelphia, MDCCLXXIX. 125 pp.
An Oration, upon the death of General Washington. New-York, 1800. 23 pp.
Notes on the United States of America. Philadelphia, 1806. 46 pp.
---
Muir, James
(1757-1820)
---
Nash, Michael
(fl. 1791–1798)
Paine's Age of reason measured by the standard of truth; Wakefield's examination of, and a layman's answer to, The age of reason, both weighed in the balance, and found wanting. By Michael Nash. London: printed for the author. Sold by J. Mathews; and J. S. Jordan, 1794. iv, 84 pp.
---
Nelson, David
(1752-1829)
---
New York Post
(1803-1811)
Published in New York. Began publication Nov. 16, 1801.
---
Newburyport Herald
(1803-1811)
Published in Newburyport, Massachusetts.
Obituary from New York Evening Post, plus "A Sketch of Paine's character." From Newburyport Herald, vol. XIII, iss. 21, June 16, 1809, page 3 (Third column) and page 4 (First column, 2/3 down page).
"Thomas Paine, who lately died in New-York, is a character of unequivocal and decided stamp, gifted with considerable talents; he employed them in the most nefarious purposes. Completely unprincipled, he was always uniform in conduct, and never deviated into virtue or honor. -- His ends were to destroy fixed principles, and he never was scrupulous about means. He was useful to this country in the revolution, but it was from vanity and accident, not patriotism -- Bold, ardent, restless and intriguing, he never was contented with any measure of wickedness he had reached, but continued till the last in labouring to destroy the best maxims of government and the fairest promises of religion. This man will long remain on record to show the world how much injury can be done by an individual, although destitute and despicable. Infidelity until his time had been shrouded in metaphysical subtleties, which were too abstruse for common intellects; but he gave to the lower order of profance sketches precisely what they wanted -- bold attention, false reasoning and vulgar sarcasm; armed with these, they sapped the foundation of hope and heart in the minds of the ignorant, and destroyed the few good impressions of the timid and wavering." ...
---
Ogden, Uzal
(1744-1822)
Antidote to deism; The Deist unmasked; or An ample refutation of all the objections of Thomas Paine, against the Christian religion; as contained in a pamphlet, intitled, the age of reason; addressed to the citizens of these states. / By the Reverend Uzal Ogden, Rector of Trinity Church, at Newark, in the state of New-Jersey; To which is prefixed, remarks on Boulanger's Christianity unveiled; And to The deist unmasked, is annexed A short method with the deists. Newark [N.J.]: Printed by John Woods. 1795. 2 volumes; 17 cm. (12mo). Volume 1 of 2; Volume 2 of 2. Response to Paine's Age of Reason.
---
O'Connor, William
(Fl. 18th Century)
---
Oracle and Public Advertiser
(1794-1798)
Published in London, England; Printed for J. Bell.
News. Oracle and Public Advertiser, Issue 19,209. Wednesday, January 6, 1796.
News. Oracle and Public Advertiser, Issue 19,322. Tuesday, May 17, 1796.
Law: Court of King's Bench. Blasphemy. From The Oracle and Public Advertiser, n. 19,850.
---
Oracle and Daily Advertiser
(1798-1802)
Published in London, England; London: J. Mackenzie.
News. Oracle and Daily Advertiser, Issue 822,382. Tuesday, September 2, 1800.
Thomas Paine lately asked permission of the FIRST CONSUL to dedicate to him his celebrated book on "The Rights of Man." BONAPARTE desired, that the English Heretic should be informed that he could hold no communication with the libeller of the great WASHINGTON.
---
Osborne, J.
(Fl. 18th Century)
Scripture and Reason, a poem: containing various arguments in refutation of Mr Paine's pamphlet entitled The age of reason. By J. Osborne, a blind seaman of South-Shields. Newcastle upon Tyne : printed by S. Hodgson, for the author; sold by the booksellers in Newcastle; G. Baron, mathematician, South-Shields; W. Kelley, North-Shields; and Messrs Robinsons, London, 1795. [2],37,[1] p.
---
Padman, John
(Fl. 18th Century)
---
Paine, Thomas
(1737-1809)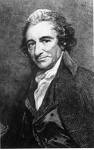 The Dictionary of American Biography says of Paine, "He died in New York on June 8, 1809. There is no evidence of a death-bed repentance, though naturally enough such stories were industriously circulated (Conway, Life, II, 420). Since consecrated ground was closed to the infidel, he was buried in a corner of his farm in New Rochelle. In 1819 William Cobbett [q.v.], to atone for his bitter attacks on Paine in the nineties, had the latter's bones dug up, and took them back to England, intending to raise a great monument to the patriotic author of the Rights of Man. The monument was never erected, and on Cobbett's death in 1835 the bones passed into the hands of a receiver in probate. The court refused to regard them as an asset, and, with the coffin, they were acquired by a furniture dealer in 1844, at which point they are lost to history."
See more of the judgment of history upon Paine here [Word file].
---
Palfrey, John Gorham
(1796-1881)
---
Panoplist, & Missionary Magazine United
(1808-17)
Vol. 4-13. New series, vol. 1, etc. [The numeration of the vols. as forming part of a new series is dropped after vol. 5, and the old numeration from the commencement resumed.]. Boston.
Death of Thomas Paine. By: A.. Panoplist, & Missionary Magazine United, 1810, Vol. 2 Issue 9, pp. 400-403, 4 pp.
---
Paterson, William
(1745-1806)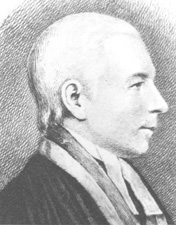 Signer of the Constitution and a Justice on the U. S. Supreme Court. Read more about Paterson here and here.
Fourth of July Oration in 1798. Extracted in John E. O'Conner, William Paterson: Lawyer and Statesman (New Brunswick: Rutgers University Press, 1979), p. 244. "Infatuated Americans, why renounce your country, your religion, and your God?"
---
Patten, William
(1763-1839)
Christianity the True Theology, and only perfect moral system in answer to "The age of reason": with an appendix, in answer to "The examiners examined." Warren (Rhode-Island): Printed by Nathaniel Phillips, 1795. viii, [1], 10-177, [3] pp.; 18 cm. (12mo)
---
The Pennsylvania Packet, and General Advertiser
(1783-1784)
Philadelphia, Pa.: D.C. Claypoole. Vol. 13, no. 1607 (Oct. 14, 1783)-v. 13, no. 1754 (Sept. 18, 1784)
---
Portland Gazette and Maine Advertizer
(1805-1818)
Published in Portland, Maine.
---
Priestley, Joseph
(1733-1804)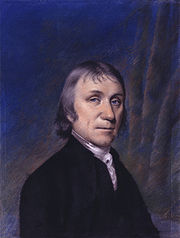 Disclaimer: Priestley was Unitarian.
---
Reid, William Hamilton
(d. 1826)
The Rise and Dissolution of the infidel societies in this metropolis; including, the origin of modern deism and atheism, the genius and conduct of those associations, their lecture-rooms, field-meetings, and deputations, from the publication of Paine's Age of Reason till the present period: with general considerations on the influence of infidelity upon society, answering the various objections of deists and atheists, and a postscript upon the present state of democratical politics, remarks upon Professor Robison's late work, &c. &c.London: J. Hatchard, (T.Burton), 1800. vii, 117 pp.; 22 cm.
---
Repertory
(1804-1811)
Published in Boston, Massachusetts.
Paris, July 30th, 1796. From Repertory, vol. VI, iss. 1, January 3, 1809, page 2. Publication of extracts of Paine's letter to George Washington, and Thomas Jefferson's letters to Paine.

Paine: "I declare myself opposed to several matters in the constitution, particularly to the manner in which, what is called the Executive is formed, and to the long duration of the Senate; and if I live to return to America, I will use my endeavours to have them altered. I also declare myself opposed to almost the WHOLE OF YOUR ADMINISTRATION, for I know it to be deceitful if not persidious, as I shall shew in the course of this letter."
---
Riland, John
(1736/7-1822)
---
Rush, Benjamin
(1746-1813)

Benjamin Rush, signer of the Declaration, wrote to his friend and signer of the Constitution John Dickinson that Paine's Age of Reason was "absurd and impious"; Benjamin Rush, Letters of Benjamin Rush, L. H. Butterfield, editor. Princeton: Princeton University Press, 1951, Vol. II, p. 770, to John Dickinson on February 16, 1796.
Benjamin Rush, Henry Jonathan Williams. A Memorial Containing Travels Through Life Or Sundry Incidents in the Life of Dr. Benjamin Rush: Born Dec. 24, 1745 (old Style) Died April 19, 1813. Louis Alexander Biddle; Made at the Sign of the Ivy Leaf, 1905, pp. 195-196.

June 8
Thursday. Thomas Paine died at New York. He was the author of "Common Sense," "Rights of Man," "Age of Reason," and many other political and Deistical publications. I knew him well soon after his arrival in America in 1773, at which time he was unfriendly to the claims of America. He wrote his "Common Sense" at my request. I gave it it's name. He possessed a wonderful talent of writing to the tempers and feelings of the public. His compositions though full of original and splendid imagery were always adapted to common capacities. He was intemperate and otherwise debauched in private life. His vanity appeared in everything he did or said. He once said "He was at a loss to know whether he was made for the times or the times made for him." His "Age of Reason" probably perverted more persons from the Christian faith than any book that ever was written for the same purpose. Its extensive mischief was owing to the popular, perspicuous and witty style in which it was written and to its constant appeals to the feelings and tempers of his readers.
---
The Scientific Magazine, and Freemasons' Repository
(1747-1821)
London [England]: printed and published by George Cawthorn, British Library, No. 132, Strand; and sold by Symonds, Paternoster-Row; and may be had of all the booksellers and newscarriers in town and country. Monthly.
---
Scott, Thomas
(1747-1821)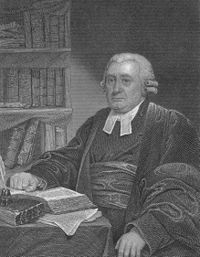 The Force of Truth, an authentic narrative; to which is added, A vindication of the divine inspiration of the holy scriptures, and of the doctrines contained in them. Carlisle [Pa.]: Printed by George Kline, 1810. 87, 139 pp.
---
Simpson, David
(1745-1799)
A Plea for Religion and the Sacred Writings, addressed to the disciples of Thomas Paine and to wavering Christians of every denomination. Philadelphia: Solomon Wieatt, 1809 ([Philadelphia]: Joseph Rakestraw). 406 pp. Plus, examples of Dying Christians Who Had Lived in the Spirit of the World; Dying Infidels; Persons Recovered from Infidelity; Living and Dying in Full Assurance.


(9) "Reasonable deists cannot but become Christians, where the gospel shines." These several passages of the sacred writings account sufficiently for the infidelity of our several deistical writers. Bolingbroke, Voltaire, Gibbon, Paine, and most others, of whom I have had knowledge, seem to have been destitute of the proper state of mind for the investigation of religious truth.

"From several conversations, which it has been my chance to have with unbelievers, I have learned, that ignorance of the nature of our religion, and a disinclination to study both it and its evidence, are to be reckoned among the chief causes of infidelity."

Allix's Reflection upon the books of the Holy Scripture, contain a large number of valuable thoughts, and should be read in opposition to all the flimsy objections of the above deists. Kett's Sermons sufficiently invalidate the sophistry of Gibbon. Much satisfactory light has lately been thrown upon the Plagues of Egypt, by Bryant. The Old Testament has been defended against the attacks of Paine by David Levi, a learned Jew, with considerable ability. But of all single books, none is equal to the admirable Course of Lectures by Doddridge [Vol. 1 , 513 pp. and Vol. 2, 547 pp.]; a work which no inquisitive Christian should be without in his library.
---
Snyder, G. W.
(Fl. 18th Century)
Age of Reason Unreasonable; or, The folly of rejecting revealed religion. In a series of letters to a friend. Philadelphia: Published by William Cobbett, opposite Christ Church., 1798. 213, [3] pp.; 19 cm. (12mo)
---
Stilwell, Samuel
(1763-1848)
Guide to Reason or An examination of Thomas Paine's Age of reason, and investigation of true and fabulous theology. New-York: Printed by John Buel--for the author., 1794. 28 pp.
---
Stokes, Whitley
(1763-1845)
---
Summers, Thomas O.
(1812-1882)
---
The Sun
(1792-1871)
Published in London, England; Printed by B. Millan.
Thomas Paine. Sun, Issue 600. Saturday, August 30, 1794. 4th column.
News. Sun, Issue 729. Wednesday, January 28, 1795, page 2, Second column.
---
Suter, A.
(Fl. 18th Century)
---
Swift, Zephaniah
(1759–1823)
<!IMG SRC="" HEIGHT=100>
American jurist, author, and politician from Windham, Connecticut. Author of the first legal text in the United States, A System of the Laws of the State of Connecticut, Windham: John Byrne, 1795. Read about Swifthere and here.
WORKS
A System of the laws of the state of Connecticut: In six books. Extract from Volume 2. Windham, 1795-1796. 493 pp. 2 volumes.
"To prohibit the open, public, and explicit denial of the popular religion of a country, is a necessary measure to preserve the tranquility of a government. Of this no person in a Christian country can complain, for admitting him to be an infidel, he must acknowledge, that no benefit can be derived from the subversion of a religion which enforces the best system of morality, and inculcates the divine doctrine of doing, justly, loving mercy, and walking humbly with God. In this view of the subject, we cannot sufficiently reprobate the baseness of Thomas Paine, in his attack on Christianity, by publishing his Age of Reason. While experiencing in a prison, the fruits of his visionary theories of government, he undertakes to disturb the world by his religious opinions. He has the impudence and effrontery, to address to the citizens of the United States of America, a paltry performance, which is intended to shake their faith in the religion of their fathers; a religion, which, while it inculcates the practice of moral virtue, contributes to smooth the thorny road of this life, by opening the prospect of a future and better; and all this he does not to make them happier, or to introduce a better religion, but to imbitter their days by the cheerless and dreary visions of unbelief. No language can describe the wickedness of the man, who will attempt to subvert a religion, which is a source of comfort and consolation to its votaries, merely for the purpose of eradicating all sentiments of religion." Quote from Vol. II, pp. 323-324. Extract here.
---
Talleyrand, Maurice / Charles Maurice de Talleyrand Perigord
(1754–1838)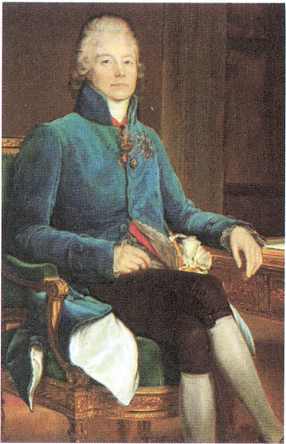 French diplomat. Read about Talleyrand here and here.
WORKS
American State Papers 02, Foreign Relations Volume 2, p. 240-244, 6th Congress, 1st Session, Publication No. 154; December 5, 1799. France. Communicated to Congress, December 5, 1799. Tallyrand on Thomas Paine. Also published below:
Negotiation with France!. From Eastern Herald, published as The Eastern Herald and Gazette of Maine, v. 15, December 30, 1799, p. 1. Documents submitted to Congress, by the President of the United States, relative to the mission to France. Copy of a letter dated Paris, 11 Fructidor, 6th year (August 28, 1798) from Mr. Talleyrand, Minister of Exterior Relations, to Mr. Pichon, Secretary of Legation, Hague. Translation. Also published here: Message from the President of the United States, transmitting certain documents on the subjects of the insurrection in Pennsylvania; the renewal of commerce with St. Domingo; and the mission to France. 5th December, 1799. Ordered to lie on the table. (Published by order of the House of Representatives.), pp. 28, 33.
"The two governments ought above all to be attentive to indirect attempts to alienate them still more. Their prudence will secure this object, and I shall cite but one example of it.--You have told Mr. Murray the truth respecting Dr. Logan. But I perceive that on all hands it is attempted to produce a belief in America, that we are negotiating with him -- On the 7th of this month a very insidious paragraph was inferred in the 'Bien Informe.' It is therein intimated that, guided by the citizen Thomas Paine, Dr. Logan has made application to the Executive Directory, in the character of secret agent.--The Doctor has complained bitterly of it to me. He has no need of justifying himself concerning a matter, the falsity of which I know better than any body! But he assured me that having once only met Thom. Paine at the house of a third person, he found him so prejudiced against the United States, and so opinionative with respect to an influence he neither possesses among them and us, that he abstained from converting any more with him. --Moreover to cut short all misunderstanding, I engaged Dr. Logan to postpone till another time the experiments he proposes to make on agriculture and to return home."
---
Taylor, Thomas
(1738-1816)
---
"Theocrat"
(Fl. 18th Century)
The Brush of Sound Reason, applyed to the cobweb of infidelity, or, Thomas Paine's reason proved false, in few words being a brief reply to The age of reason, part 2d. In a letter to a deist. Chambersburg [Pa.]: Printed by Dover & Harper, 1796. 24 pp.; 19 cm. (12mo)
---
Theological Magazine
(1795-1799)
New York, N.Y. : Printed for Cornelius Davis. Bimonthly.
---
Thomas, Isaiah
(1749-1831)
<!IMG SRC="http://www.classicapologetics.com/t/.jpg" HEIGHT=100>
Founder of the American Antiquarian Society. Publisher of Massachusetts Spy, or, Worcester Gazette. Published in Worcester, Massachusetts; Vol. 17, no. 783 (Apr. 3, 1788)-v. 39, no. 1957 (Oct. 10, 1810).
The first time the Declaration of Independence was read in Massachusetts was at Worcester by Isaiah Thomas, Esq., who ... participated in the late celebration. It was read from the top of the Portico of the S. Meeting-house "New England Palladium," Boston, July 7, 1826. A bronze tablet in front of the City Hall now marks this spot.
Read about Thomas here.
Miscellanies. France and America. From Massachusetts Spy, published as Massachusetts Spy: Or, the Worcester Gazette, Volume XXVII, Issue 1322, August 15, 1798; p. 1. Also published here: Paris; Particular; Country; People; American; France. Spectator, Volume I, Issue 83; July 11, 1798; page 2. Ref. to The Intelligence is of the Highest Consequence. Paine's Bien Informe. The Gazette of the United States, Philadelphia, Pennsylvania, vol. XIV, Issue 1840, August 4, 1798, p. 3.

"The conduct of Thomas Paine deserves particular notice. He lives in the house of a journalist of note, who is usually the first to publish whatever appears hostile to our country. It was in the paper of this journalist, that the President's last speech to Congress appeared, but wholly mutilated and altered, in such a manner, by additions and omissions, as to excite the indignation of the French and their government. The journalist complained that he could not insert the entire speech; yet he found room to insert at length, in French and English, a vapid mixture of prose and verse, written by Mr. Edward Church, formerly of Boston, as a satire upon the President of the United States. About three days before I left Paris, the same paper (see Bien Informe, of about the 17th or 18th of March) contained a paragraph of a letter from this country, beginning with these words--"The French party in the United States increases more and more."
---
Thomas, Robert
(D. 1811)
---
Thomson, Robert
(Fl. 18th Century)
Divine Authority of the Bible, or, Revelation and reason, opposed to sophistry and ridicule being a refutation of Paine's Age of reason. 1st American ed. Boston: Ephraim C. Beals, 1807. 151, [1] pp.; 18 cm.
---
The True Briton
(1793-1803)
Published in London, England.
News. The True Briton, issue 1009. Monday, March 21, 1796. 3rd column, middle.
"We admire the talents and learning of the Bishop of LANDAFF, but we cannot but think that in his late publication he has committed two gross errors--First, in addressing his work to so contemptible a being as THOMAS PAINE; and secondly, in the choice of a title, An apology for the Christian Religion is surely an improper expression, as apology invariably implies a something which is not perfectly right, and which therefore requires some kind of excuse--Nor is the expression, we apprehend, to be justified by the practise of the early writers on Christianity, who made use of the word [apologia]; for that term evidently signifies a defence, and is by no means synonimous with the English word Apology.--Besides the cases are not at all similar; an expression which might be expedient and proper, at a time when but a very small part of mankind had adopted the Creed of Christianity, whould now, for obvious reasons, be extremely improper and unbecoming.--HIS MAJESTY, we understand, when the Work was presented to him, expressed his surprize at the Title."
---
Turner, Daniel
(1710-1798)
Common Sense; or, The plain man's answer to the question, whether Christianity be a religion worthy of our choice in this age of reason? London, 30 pp. 20 cm. Responsibility: By Philalethes.
---
Tyler, Royall
(1757-1826)
Algerine Captive, or, The life and adventures of Doctor Updike Underhill [pseud.] six years a prisoner among the Algerines, Vol. 1 of 2. Walpole, N.H. : D. Carlisle, 1797.

Thomas Paine resembled the great apostle to the Gentiles, not more in his zeal and subtlety of argument, than in personal appearance; for, like that fervid apostle, his bodily presence was both mean and contemptible. When I saw him, he was dressed in a snuff-coulored coat, olive velvet vest, drab breeches, coarse hose. His shoe- buckles of the size of half a dollar. A bob-tailed wig covered that head which worked such mickle woe to courts and kings. If I should attempt to describe it, it would be in the same syle and prin ciple with which the veteran soldier bepraiseth an old standard the more tattered, the more glorious. It is probable that this was the same identical wig under the shadow of whose curls he wrote "Common Sense" in America many years before. He was a spare man, rather under size, subject to the extreme of low and highly exhilirated spirits, often sat reserved in company, and seldom mingled in common chit-chat. But when a man of sense and elocution was present, and the company numerous, he delighted in advancing the most unaccountable and often the most whimsical paradoxes, which he defended in his own plausible manner. If encouraged by success, or the applause of the company, his countenance was animated with an expression of feature, which, on ordinary occasions, one would look for in vain in a man so much celebrated for acuteness of thought; but if interrupted by extraneons observation, by the in attention of his auditory, or, in an irritable moment, even by the accidental fall of the poker, he would retire into himself, and no persuasions could induce him to proceed upon the most favourite topic.

... Curious Argument between Thomas Paine and the noted Peter Pindar Peter seiteth a Wit- noose, and catcheth Thomas in one of his own Logic Traps.

I HEARD Thomas Paine once assert, in the pre sence of Dr. Walcot, better known in this country, by the facetious name of Peter Pindar, that the minority, in all deliberative bodies, ought in all cases to govern the majority. Peter smiled, "You must grant me," said Un-common Sense, "that tne proportion of men of sense, to the ignorant among mankind, is at least as twenty, thirty, or even forty-nine, to a hundred. The majority of mankind are consequently most prone to error; and, if we would achieve right, the minority ought in all cases to govern." Peter continued to smile archly. "If we look to experience," continued Paine, "for there are no conclusions I more prize than those drawn, not from speculation, but plain matter of fact, we shall find an examination into the debates of all deliberative bodies in our favour. To proceed no farther than your country, Dr. Walcot--I love to look at home--suppose the resolutions of the houses of lords and commons had been determined by this salutary rule; Why, the sensible minority would have governed--George Washington would have been a private citizen, and the United States of Amercia mere colonies dependent on the British crown. As a patriotic Englishman, will you not confess, that this would have been better than to have these United States independent, with the illustrious Washington at their head, by their wisdom confounding the juggling efforts of your ministry to embroil them; and to have the comfortable prospect before you, that, from the extent of their territory, their maritime re source, their natural increase, the asylum they offer to emigrants--in the course of two centuries, Scotland and Ireland, if the United States have not too much real pride to attempt it, may be reduced to the same dependence upon them as your West-India islands now have upon you; and ev en England, haughty England! thrown in as a make-weight in the future treaty between them and the French nation?" Peter, who had listened with great seeming attention, now mildly replied. "I will not say but that your arguments are cogent, though not entirely convincing. As it is a subject rather out of my line, I will, for form sake, hold the negative of your proposition, and leave it to the good company which is right." " Agreed;" said Paine, who saw himself surrounded by his admirers. "Well, gentlemen," said Peter, with all the gravity of a speaker of the house of commons, "you that are of the opinion that the minority, in all deliberative bodies, ought in all cases to govern the majority, please to rise in the affirmative." Paine immediately stood up himself, and, as he had foreseen, we all rose in his favour. " Then I rise in the negative," cried Peter. " I am the wise minority, who ought in all cases to govern your ignorant majority; and, consequently, upon your own principles I carry the vote. Let it be recorded."

This unexpected manoeuvre raised a hearty laugh. Paine retired from the presence of triumphant wit, mortified with being foiled at his own weapon.

1816 edition. Two volumes in one. Hartford, Conn. 260 pp.
---
Tytler, James
(1745-1804)
---
United States Christian Magazine
(1796)
Printed by T. and J. Swords.
An Apology for the Bible, in a series of letters, addressed to THOMAS PAINE, author of a book entitled, The Age of Reason, Part the Second, being an investigation of true and of fabulous theology. By: WATSON, R.. United States Christian Magazine, 1796, Vol. 1 Issue 2, pp. 154-156, 3 pp.
---
Wakefield, Gilbert
(1756-1801)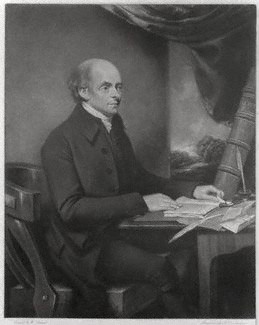 Wakefield is said to be a Unitarian. The Oxford Dictionary of National Biography calls him a biblical scholar and religious controversialist who was employed as a rector and then a vicar, then a fellow of Jesus College of Cambridge: Wakefield spent the years of his fellowship dedicated to biblical studies, acquiring several oriental languages as he did so. In 1778 he was ordained deacon, in spite of growing doubts about matters of doctrine and scruples about the practice of subscription to the Thirty-Nine Articles (several Jesuans, including Tyrwhitt, had recently resigned their fellowships over this practice). It was, he later wrote, 'the most disingenuous action of my whole life; utterly incapable of palliation or apology' (Memoirs of the Life, 1.121). His clerical life lasted just over a year: he served as curate in Stockport, Cheshire, under a Mr Watson, then successively at St Peter's and St Paul's in Liverpool, all the while hoping to find employment as a schoolmaster. In Liverpool he crusaded against the slave trade and British privateering, and denounced both practices from the pulpit, angering many parishioners.
An Examination of the Age of Reason, or, an investigation of true and fabulous theology, by Thomas Paine. Boston: Printed for and sold by David West, no. 36, Marlborough-Street., 1794. 36 pp. ; 20 cm.
A Reply to Thomas Paine's second part of The age of reason. London, Printed for H.D. Symonds, 1795. viii, 60 pp. 23 cm. Note(s): With Priestley, Joseph. An answer to Mr. Paine's Age of reason. London, D. MCC. XCV./ Wakefield had already replied to the first part of Paine's work in "An Examination of The age of reason", London, 1794.
---
Wait, William
(Fl. 18th-19th Century)
---
Walker's Hibernian Magazine
(1785-1811)
Dublin: Printed by Thomas Walker, 1785-1811. Monthly, May 1785-Dec. 1811.; 27 v. : ill., map, ports.
Reviews of the Second Part of The Age of Reason, pp. 16-21; 118-122 (by Gilbert Wakefield); a Layman's review of Age of Reason, p. 148; a Layman's review of Age of Reason, p. 148; pp. 233-237, 326-331. Walker's hibernian magazine, or, Compendium of entertaining knowledge for the year 1796. Part One.
---
Wallace, Elijah
(Fl. 18th Century)
Universal Alarm; or age of restoration. Wherein theology is unmasked, ... Being a final answer to Mr. Thomas Paine's Age of reason, ... Vol. I By Elijah Wallace. Dublin: printed for the author, 1798. [7],x-xvii,[1], 324 pp.
---
Wallis, James
(1762-1819)
Pastor of the church in New-Providence, in Mecklenburg County, North-Carolina.
The Bible Defended being an investigation of the misrepresentations and falsehoods of Thomas Paine's Age of reason, part the second: wherein also, the evidences of revealed religion are stated, and the authenticity and Divine authority of the several books of the Bible are vindicated. Halifax, N.C.: Printed by Abraham Hodge, 1797. vii, [2], 10-115, [1] pp.; 19 cm.
An Oration on the death of General George Washington, late president of the United States, delivered in Charlotte, February 22, 1800, to the citizens of Mechlenburgh County, and published at the request of the militia officers of said county. Raleigh [N.C.]: Printed by Joseph Gales., 1800. 16 pp.; (8vo)
---
Wardrop, James
(Fl. 18th century)
---
Waring, Jeremiah of Alton, England
(fl. 18th century)
---
Warren, Mercy Otis
(1728–1814)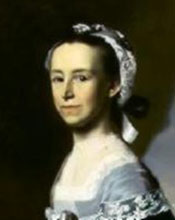 American author, historian and playwright. Read more about Warren here and here.
History of the Rise, Progress, and Termination of the American Revolution. 2 vols. [1805] Text-searchable. Appendix to Volume Second:

... His celebrity might have been longer maintained, and his name have been handed down with applause, had he not afterwards have left the line of politics, and presumed to touch on theological subjects of which he was grossly ignorant, as well as totally indifferent to every religious observance as an individual, and in some instances his morals were censured.

Persecuted in England he repaired to France, some time before monarchy was subverted in that nation. There, after listening to the indigested rant of infidels of antecedent date, and learning by rote the jargon of the modern French literati, who zealously laboured in the field of scepticism, he attempted to undermine the sublime doctrines of the gospel, and annihilate the Christian system. * Here he betrayed his weakness and want of principle, in blasphemous scurrilities and impious raillery, that at once sunk his character, and disgusted every rational and sober mind.

It is no apology that this was done at a period, when all principle seemed to lie prostrate beneath the confusions and despotism of the Robespierrian reign. It is true, this insignificant theologian, who affected to hold in contempt all religion, or any expectations of a future state, was at this time trembling under the terrors of the guillotine; and while imprisoned, he endeavoured to ingratiate himself [407] into the favor of the ruling faction of France, by levelling his sarcastic pen against opinions that had been for ages held sacred among mankind.

The effusions of infidelity, entitled the Age of Reason, would not have been thought worthy of a serious refutation, had not much industry been employed, to disseminate this worthless pamphlet among the common classes of mankind. The young, the ignorant, the superficial and licentious, pleased with the attempt to let loose the wild passions of men by removing so efficient a guard as is contained in the sacred scriptures, this pernicious work was by them fought for, and read with avidity. This consideration drew out the pens of men of character and ability, to antidote the poison of licentious wit.

No one had more merit in the effort than the learned, pious, and excellent Dr. Richard Watson, bishop of Landass. His works have always been read with pleasure and applause, by every man of genius, virtue, and taste, in whatever branch of literature he drew his pen. His observations on the writings of Paine, his letters to Mr. Gibbon, with a concluding address to young gentlemen, will be read with delight and improvement by every person who adores the benignity of divine government, long after the writings of infidels of talent and ingenuity are sunk into oblivion.

Men of discernment are ever better pleased with truth, in its most simple garb, than with the sophisticated, though elegant style of wit and raillery, decorated for deception; and the name of Voltaire, with other wits and philosophers of the same description will be forgotten, and even the celebrated Gibbon will cease to be admired by the real friends of the Christian dispensation, while its defenders will be held in veneration to the latest ages.

The lovers of liberty on reasonable and just principles, were exceedingly hurt, that a man so capable as was Mr. [408] Paine, of exhibiting political truth in a pleasing garb, and defending the rights of man with eloquence and precision, should prostitute his talents to ridicule divine revelation, and destroy the brightest hopes of a rational and immortal agent.

Mr. Paine out-lived the storms of revolution both in America and in France, and he may yet add one instance more of the versatility of human events, by out-living his own false opinions and foolish attempts to break down the barriers of religion, and we wish he may by his own pen, endeavour to antidote some part of the poisons he has spread.

* The infidel has shot his bolts away,
Till his exhausted quiver yielding none,
He gleans the blunted shafts that have recoiled,
And aims them at the shield of truth again.
--Cowper
---
Watson, Richard
(1737-1816)
Watson was bishop of Llandaff and served in numerous academic posts. The Oxford biography says of him: "A student of mathematics before he turned his hand to chemistry, Watson came fresh to the study of religion on his appointment as regius professor of divinity in 1771. He then applied himself not to theology or patristics but to biblical study of the New Testament....In his six volumes of Theological Tracts (1785), which reprinted twenty-four extracts from nineteen writers for 'young persons of every denomination' (1.v), he included works by a number of dissenters, even some Unitarians, insisting that he 'did not at all consider the quarter from whence the matter was taken, but whether it was good, and suited to my purpose' (1.xix). His aim was to establish the truth of Christianity and defend his young readers 'from that contagion of Infidelity which is the disgrace of the age' (1.ix); his target was deists not dissenters...Twice in his career he came forward as a defender of the Christian faith: in 1776 his Apology for Christianity addressed Gibbon's sceptical account of the growth of Christianity in Decline and Fall of the Roman Empire; twenty years later his Apology for the Bible (1796) responded to the second part of Thomas Paine's deist Age of Reason, published in 1795. While his rejoinder to Gibbon was relaxed and courteous that to Paine was urgent and anxious; the debate was no longer an intellectual exercise but a crucial defence of the political and social order."
An Apology for the Bible: in a series of letters, addressed to Thomas Paine, author of a book entitled, "The age of reason, part the second, being an investigation of true and fabulous theology. / By R. Watson, D.D. F.R.S. Lord Bishop of Landaff, and Regius Professor of Divinity in the University of Cambridge Published/distributed: Re-printed at Lichfield [sic] [Conn.],: by T. Collier., 1797. 230, [2] pp.; 16 cm. (8vo) -- Reply to second part.
An Apology for the Bible, in a series of letters, addressed to THOMAS PAINE, author of a Book entitled, The Age of Reason, Part the Second, being an investigation of True and of Fabulous Theology. Theological Magazine, Sep/Oct1796, Vol. 2 Issue 1, p75-76, 2 pp. Review.
Bishop WATSON and THOMAS PAINE. Columbian Phenix & Boston Review, March 1800, pp. 169-170, 2 pp.
---
The Weekly Register
(1798-1799)
Published in London, England. Printed and published by T. Gillet.
---
Webster, Daniel
(1782-1852)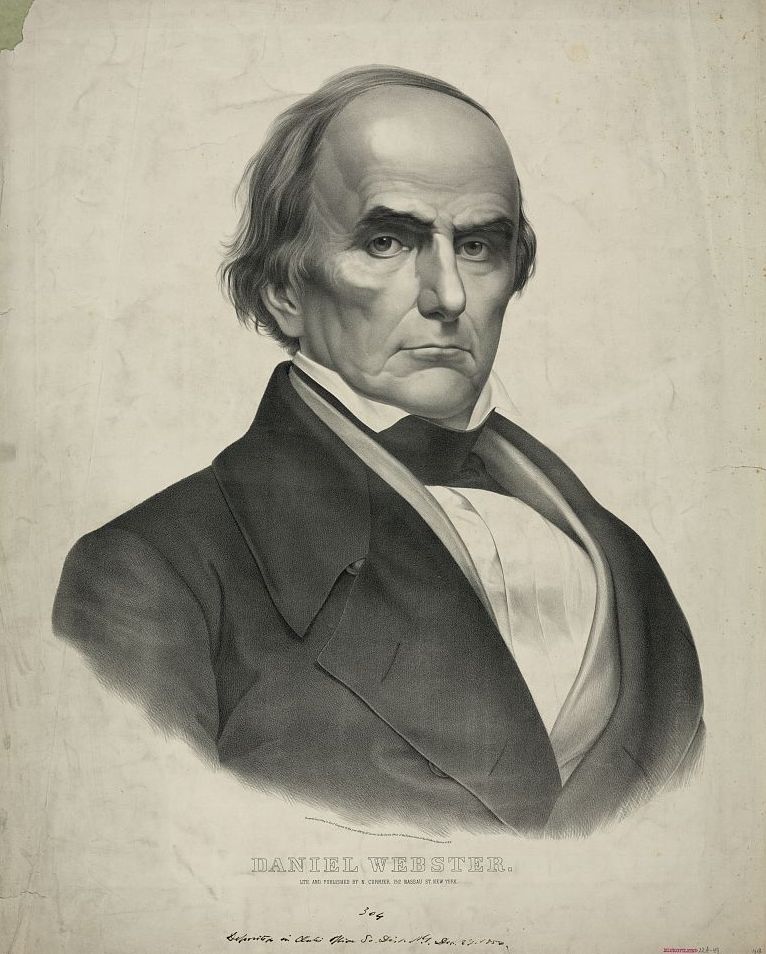 American statesman. Read more about Webster here and here and here.
The Writings and Speeches of Daniel Webster. National edition. Boston: Little, Brown, 1903. 18 vol.: ill.; 25 cm. Extract.
---
Williams, Thomas
(1755-1839)
The Age of Infidelity, In answer to the second part of the Age of reason: With some additional remarks upon the former. Philadelphia: Printed by Lang & Ustick, and sold at no. 79, North Third Street, and by the Booksellers, 1796. Part 1, 71 pp.
The Age of Infidelity, part II. In answer to the second part of The age of reason. With some additional remarks upon the former. By a layman, 139 pp.

Since Mr. P.'s enlargement he has feen several Answers to the former part of The Age of Reason—"written, some in America and some in England,"—and it has happened, that all of them" have been written by Priests." A capital crime this! that men who have devoted their lives to the service of Chriftianity, should defend it!—-Were the laws of England to be attacked, where should we look for vindicators, but to the Professors of the Law? Or were some ignorant desperado to attack the Science of Medicine, to whom should we look for its defence fo naturally as to Medical Professors?

The Age of Credulity; A Letter to Nathaniel Brassey Halhed, Esq. M.P. in answer to his testimony in favour of Richard Brothers. With an appendix, in vindication of the Scripture prophecies. Philadelphia: Printed by Lang & Ustick, for Thomas Ustick, no. 79, North Third Street., 1796. 45pp.; 22 cm. (8vo)
---
Wilmer, James Jones
(1750-1814)
A Consolation, being a replication to Thomas Paine, and others, on theologics. Philadelphia: Printed for the author, by William W. Woodward, Franklin's Head, no. 36, Chesnut-Street, south side., 1794. 80 pp.; 21 cm. (8vo) Dedicated to George Washington.
---
Wilson, David
(1751-1797)
Answer to Payne's Age of Reason, With a short view of the obedience which Christians are bound to yield to the powers that be. Perth: printed by R. Morison Junior. For R. Morison & Son, Perth; John Ogle, Edinburgh; Robert Hutchinson, Glasgow; Edward Leslie, Dundee, and Vernor & Hood, London, 1796. 123,[1] pp.
---
Winchester, Elhanan
(1751-1797)
Minister. Read about Winchester here. There are some claims, which we so far doubt, that Winchester was a Unitarian; he also seems to have been a Universalist.
A Defence of Revelation, in ten letters to Thomas Paine; being an answer to his first part of The age of reason. [London]: First printed at New-York: London: re-printed for the editor, by T. Gillet, and sold by T. A. Teulon; Button; Symonds; Marsom; N. Scarlett, Vidler, Battle, Sussex; and at the vestry of Parliament-Court Chapel, 1796. [2], viii, 113,[1] pp.
The Divinity of Christ, proved from the Scriptures of the Old and New Testament. In several letters to a friend.[Philadelphia: Printed by Benjamin Towne, 1784. 38 pp.; 20 cm. (8vo)
Ten Letters addressed to Mr. Paine, in answer to his pamphlet, entitled The age of reason: containing some clear and satisfying evidences of the truth of Divine revelation; and especially of the resurrection and ascension of Jesus. The 2nd edition. New-York: Printed and sold by Samuel Campbell, no. 124, Pearl-Street, 1795. 100 pp.; 19 cm. (12mo)
---
Witherspoon, John
(1723-1794)
---
Wyche, William
(Fl. 18th Century)
An Examination of The Examiners Examined, being a defence of Christianity. Opposed to the Age of reason. New-York: Printed by Wayland and Davis, and sold by L. Wayland, no. 151, Water-Street, 1795. 44, [2] pp.; (12mo)
---
Return to the Main Page